AI-Powered Marketing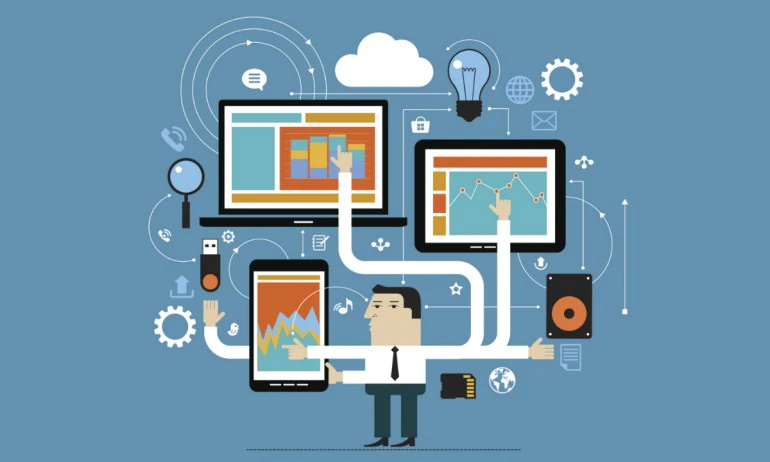 In this article, you will discover how artificial intelligence is impacting marketing. Using examples from companies that have adopted AI-powered marketing to gain a competitive advantage, we'll provide answers to the following questions:
-What's inside an AI marketing stack?
-What benefits can artificial intelligence bring to marketers and businesses?
-How much do smart marketing and machine learning tools cost? We hope you gain a better understanding of artificial intelligence as it relates to marketing by the end of reading this article. Let's get started!
1. What's Inside An AI Marketing Stack?
The entire process of gaining insights from data and using those insights for automatic decision making is becoming more accessible with the advancement of cloud computing (more specifically, the cloud version of machine learning tools). Consequently, business owners can easily take advantage of advances in artificial intelligence without having to hire a data scientist. The following graphic lists out an example of how automated marketing processes would work with AI-powered marketing technologies. Keep reading to learn more!
2. What Benefits Can Artificial Intelligence Bring To Marketers And Businesses?
People are often naturally sceptical about new technology implementations; therefore, it is important that we provide some real-world examples of benefits that marketers and businesses experience when they invest in an AI-powered marketing stack. Let's start off by looking at one company that used its existing data to predict customer behaviour and create better experiences for its customers as a result (with little effort on its end).
Pep Boys, an auto parts retailer with over 800 locations, wanted to increase the number of customers who would drive to their stores. The company used historical customer data on previous store visits and credit card transactions to build a predictive model. Their machine learning algorithm was able to predict which of their existing customers would spend more than $200 at their store within the next month by examining whether or not they visited another Pep Boys location, made purchases using a specific payment method, or spent above average on particular products during that visit. By identifying these high-value customers ahead of time, Pep Boys was able to improve their sales process once those individuals reached the store by offering them coupons for discounts on expensive accessories (and other items).
-How can marketers use predictive analytics in their own business?
-How do marketers identify high-value customers and what steps can they take to increase sales with those customers?
3. How Much Do Smart Marketing And Machine Learning Tools Cost?
The costs of AI-powered marketing tools vary depending on the data you use and how much automation you want out of your marketing stack. Let's continue looking at Pep Boys as an example (since we talked about them in benefit #2). As a result of implementing its machine learning software, Pep Boys increased its sales by $62 million over three years! That means that their technology investment generated $1.79 for every dollar spent! Their total investment was less than $500,000 and most companies would expect to receive at least a 5:1 return on their investment.
-How can marketers identify which marketing tools offer the most value-for-money?
-What return on investment you can expect from AI technologies for your business?
As we mentioned in our introduction, we hope you gained a better understanding of artificial intelligence as it relates to marketing after reading this article. If you have any questions or comments about what's inside an AI marketing stack or how marketers use predictive analytics, feel free to leave us a comment below! We'll do our best to answer your question promptly. And if you enjoyed this article, please share it with your colleagues and friends! Thank you so much for reading.
In this article, you will discover how artificial intelligence is impacting marketing. Using examples from companies that have adopted AI-powered marketing to gain a competitive advantage, we'll provide answers to the following questions: -What's inside an AI marketing stack? -What benefits can artificial intelligence bring to marketers and businesses? -How much do…